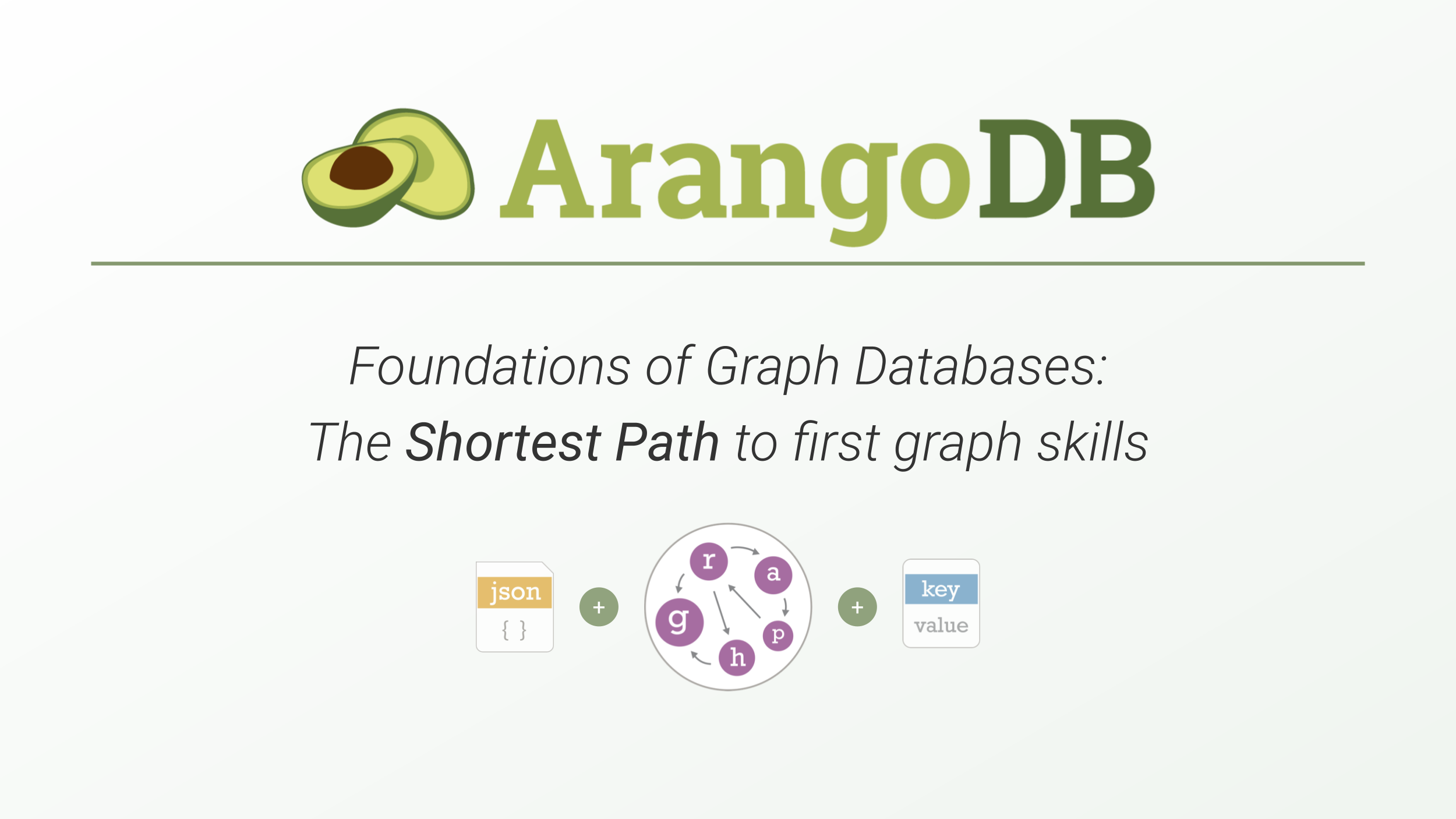 The Shortest Path to your first graph skills!
This is a short journey for developers, data scientists, and all other interested folks. In this course, you will learn how to get started with ArangoDB's graph-related features and some other bits and pieces.
If you are new to ArangoDB, don't be afraid – we will start with the basics.
We will use real-world data of domestic flights and airports in the US.
The structure of the data should be easy to understand and enable you to write many interesting queries to answer a variety of questions.
What you will learn
Basics about graphs,

in general, and in ArangoDB

The architecture of ArangoDB

and what multi-model is

Doing queries in ArangoDB's query language AQL

Data retrieval with filtering,

sorting, and more

Simple graph queries

Traversing through a graph

with different options

Shortest path queries
Getting Started

Learn about the example dataset we will use for the course and import it.

Going Beyond Graphs with ArangoDB

Learn the basics of graphs and how they work in ArangoDB

Graph Traversals with the ArangoDB Query Language
Instructors